Commitment to tea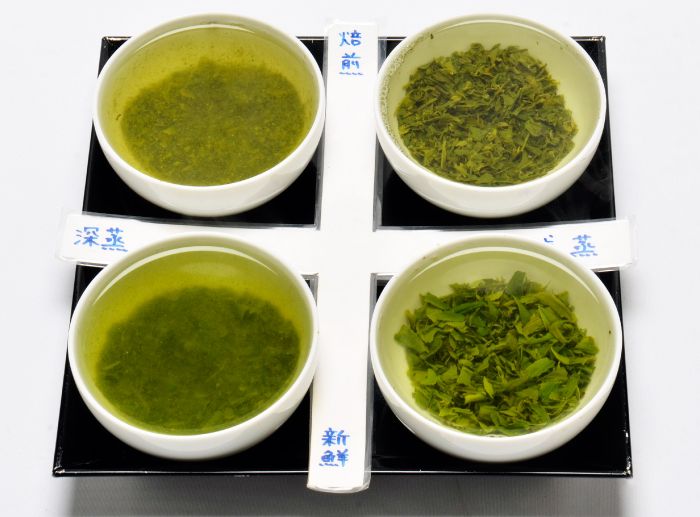 Farmers determine whether the tea leaves picked in the tea fields should be "light steamed"or "steamed"and dry the leaves in the 1st stage. Tea masters buy the dried tea leaves and determine how long they should be roasted for final product tea.
The synergy of 2 works by farmers and tea masters create the basics of tea.
So called Olympic of tea quality appreciating (identifying) skill, Japan Tea Evaluation Skill Competition is held every year and our members twice in 1966 and 1990 then father and son won the first prize, only an organization having such honor in the 61 year history of the competition.
Further more the third generation Fusao Maeda won first prize in tea connoisseur TV Champion competition of TV Tokyo.